STR is the premier provider of quality hand-held video camera microscopes including the Scope On A Rope, ProScope, DLite and others. Our specialized Education Kits are not available anywhere else and include the widest range of magnification lenses, accessories and curriculum designed for education.
Since 1998, STR has been selling video camera microscopes to education and it is still all we do today. Give us a call and let our experts help you find what products will benefit your classes the most.
Choose a product catagory at right or click the Products tab above.
Click here to access the current STR Education Catalog (PDF)

Introduction to STR cameras:
Product Categories:

FAQ-How to choose an STR product
All prices shown on this website are for educators only and products purchased must be shipped to a school, district, or college.
Featured Product:
The ProScope Mobile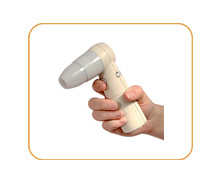 ProScope Mobile is the first Wi-Fi digital camera microscope available. The ProScope Mobile displays live images wirelessly to an iPhone, iPad, or iPod touch. It creates its own Wi-Fi network, allowing multiple devices within range to connect to it and display the live image on many screens simultaneously using the free AirMicro app.
Images can be captured simultaneously to all devices using the capture button on the camera handset; the images are saved right on the iPhone, iPad, or iPod touch for viewing or downloading. The ProScope Mobile is battery powered and uses the same lenses (1x up to 400x) and accessories as the ProScope HR2 and the Scope On A Rope L2.
Customer Comments:
Got a comment or question about an STR product? Click here to e-mail it (and be entered in our quarterly drawing for a free hand-held microscope!)